How do I order k-nuts? What about the delivery? And how should I pay? Here you will find all your answers to these questions!
order
Place your purchase order by email: info@k-nuts.com.
We reply by sending you a pro forma invoice.
You wire the money over with wire transfer (all charges on your account) or paypal (VISA / Master Card / American Express).
Generally we receive the payment in 1-3 working days for an international wire transfer; with paypal we receive it immediately.
We confirm receipt of your payment and proceed with the shipment of your order.
delivery
We ship the goods with UPS, FedEx, GLS Parcel Shop, Ecoparcel or Bpost postal services. We add the shipping costs to the quotation. The packing and shipping costs vary from the size and weight of the package (from € 10,00 to € 40,00 per package).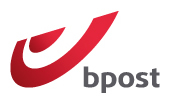 We do ship goods outside of the European Community. The delivery terms are EXW (Ex Works). The only thing you need is an account number from DHL, FedEx, TNT, UPS... When your order is processed and the goods are packed, we will ship using your account number.
payment
We prefer payment by wire transfer.
Customers from the SEPA countries don't pay bank charges. For customers of the other countries we may add €25,00 bank charges per payment. These are the SEPA countries:
Germany
Austria
Belgium
Bulgaria
Cyprus
Denmark
Spain (including Canary Islands, Ceuta and Melilla)
Estonia
Finland
France (including Guadeloupe, Martinique, French Guinea and Réunion)
Greece
Hungary
Ireland
Italy
Latvia
Lithuania
Luxembourg
Malta
Mayotte
Netherlands
Poland
Portugal (incuding Azores and Madeira)
Romania
United Kingdom (including Gibraltar and North-Ireland)
Saint Pierre and Miquelon
Slovenia
Slovakia
Sweden
Czech Republic
Iceland
Liechtenstein
Monaco
Norway
Switzerland
Yes we accept credit card payments.
We need to add 3,5% on the total amount for receiving credit card payments (costs for the transaction).